Welcome home. There's a lot to love here.
Our vibrant & dynamic Beth El Fairfield community offers a ton of fantastic events, programs, and activities. 

SERVICE SCHEDULE
Morning Minyan
In person & Virtual: Monday, Thursday & Sunday
Virtual only: Tuesday, Wednesday & Friday
Weekdays at 7:30 AM, Sunday at 8:30 AM
Shabbat Services
Friday at 6 PM 
Saturday at 10 AM
Email info@orhadashct.org for an online siddur.
When children & families love coming to services, and morning minyan is well-attended every day, we must be doing something right. Learn more.
A meaningful Jewish education is an investment with dividends we pay to ourselves, and for generations to come. Learn more.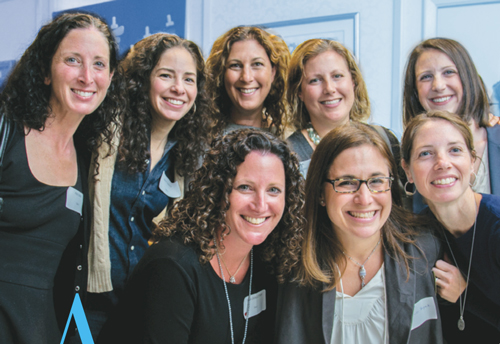 With a membership of all ages & perspectives, and a full calendar of fun activities, we're the most dynamic and participatory Conservative synagogue in the region. Learn more.
"We're not just neighbors standing next to each other.
We're a community that feels like family, in a place that feels like home."

Beth El Fairfield-B'nai Torah Collaboration Mission Statement:
As Conservative synagogues, it is our goal to provide all congregants with vibrant and engaging opportunities for Jewish observance, learning, celebration, and social action. Seeking to strengthen Conservative Judaism in our community, Congregations Beth El Fairfield and B'nai Torah are collaborating and exploring partnerships in various aspects of congregational life and learning to assess the potential of what we can accomplish together to enhance our congregants' and communities' synagogue lives.
Please visit ourfutureshul.org for more information.
Our mission is to be the center of Jewish spirituality for all in the Fairfield area:
To serve as a vessel for prayer, Jewish ritual, and tradition.

To sustain our loving Jewish community, serving its spiritual and social needs.

To educate our youth and adults, and to instill a sense of belonging.
"The world stands on three things: on Torah, on worship, and on good deeds." Rabbi Kormis expands on this and other ideas.
Shabbat & daily services are relaxed, semi-casual, and welcoming for all ages and families.
Whether or not you're a member, we'll look forward to seeing you.
"YEAR IN AND YEAR OUT, THIS IS WHERE WE HAVE COME TOGETHER. BETH EL CONNECTS US — TO EACH OTHER, TO OUR PAST, AND TO THE COMING GENERATIONS."
DONATE NOW